School Photos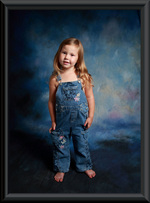 Hello,

My name is Joyce Moore. I am a child photographer in your area.
I love children and take the time to try to get the best possible smile from each child.
Each child will receive 2 to 3 online images prior to ordering. No packages are printed unless ordered.
All portraits are professionally printed on Kodak Endura paper and are single prints,
not sheets. Below are some of my sittings. You may view more samples under Children.
Ideas are always welcomed.
I would love to photograph your school. Please contact me at the email address or phone number below.


---
Will You Remember?
Joyce Moore Photography
​281-259-0281
All Portraits are Copyright Joyce Moore Photography. Absolutely No Scanning or Copying of Any Kind Please!